Regular price
$48.00
Sale price
$24.00
Unit price
per
Sale
Sold out
Recommended for all those who work with their hands. These 3 Healthy Hands Balls or Healthy Hands Balls will allow you to develop and maintain the strength of your hands and fingers.
Indicated for older people who lose grip strength in their hands and mobility in their fingers.
Indicated for those who suffer from arthritis, osteoarthritis, tendinitis, carpal tunnel, rehabilitation periods due to injuries, etc.
Its gentle massage will help you prevent the lack of mobility in the fingers of your hands, improving the health of your joints.
Proven efficacy and with visible results in numb, inflamed hands and those with Raynaud's syndrome.
With just 5 minutes a day you will increase the flexibility of your fingers and improve the health of your hands. Perseverance and discipline are essential to obtain results.
Improvement results from the first week with a daily, progressive and constant use in the joints of the fingers.
Package content

The pack consists of 3 balls in different colors and densities, 5.5 cm. each packed in a cylindrical box measuring Ø7 x 19 cm.

Ball No. 1 is the white ball that is the one with the lowest density, it has a message that says Relax , with it we can exercise our hands and fingers gently and also relax if we are nervous or anxious. Ideal for people who have less strength when starting to use them.

Ball No. 2 is the blue ball that provides Anti-stress with a medium resistance level. It is convenient to use it to relieve stress, or when you have a little more strength in your hands. Ideal for exercising with them on days with a lot of workload and stress.

Ball No. 3 is the purple ball that Exercise puts on . Being the one with the highest density, it is ideal for exercising and toning our hands and fingers for those who have greater strength in their hands or those who have already used the two previous densities and want more resistance.
How to use

Perform the indicated exercises 1 or 2 times a day. It is not necessary that you do all the exercises, just the ones that work best for you and help you. If you see that it hurts, stop using them or use a ball with less density.

With just 5 minutes a day, get beauty and health for your fingers with a pleasant massage from the first week. To obtain results we advise you to be constant and disciplined. Put them on the table in the living room, where you watch TV to use them daily.

You can wash them by hand with a neutral gel or in the washing machine with a gentle program and at a low temperature.

To finish the exercises, the ideal is to finish with a massage on our fingers with the Manos Sanas massager.

With CE Certificate and ISSOP seal.
5 year warranty

We are committed to ensuring the quality of our products and providing exceptional service to our customers. Therefore, we offer a 5-year guarantee on all our products against any defect in materials.

At Happylegs, we always have you covered. If you're not 100% satisfied with your purchase, let us know and we'll make it right. We gladly accept FREE returns within 15 days of the order delivery date.
Shipping

Delivery time (from dispatch):

- Spain mainland: 24-48H

- Canary and Balearic Islands: 2-3 days

- Portugal: 24-48H

- Rest of Europe: 2-5 days

- United Kingdom: 3-5 days

- United States: 5-8 days

Delivery times are estimates and may vary due to external factors beyond the control of Happylegs.
Share
View full details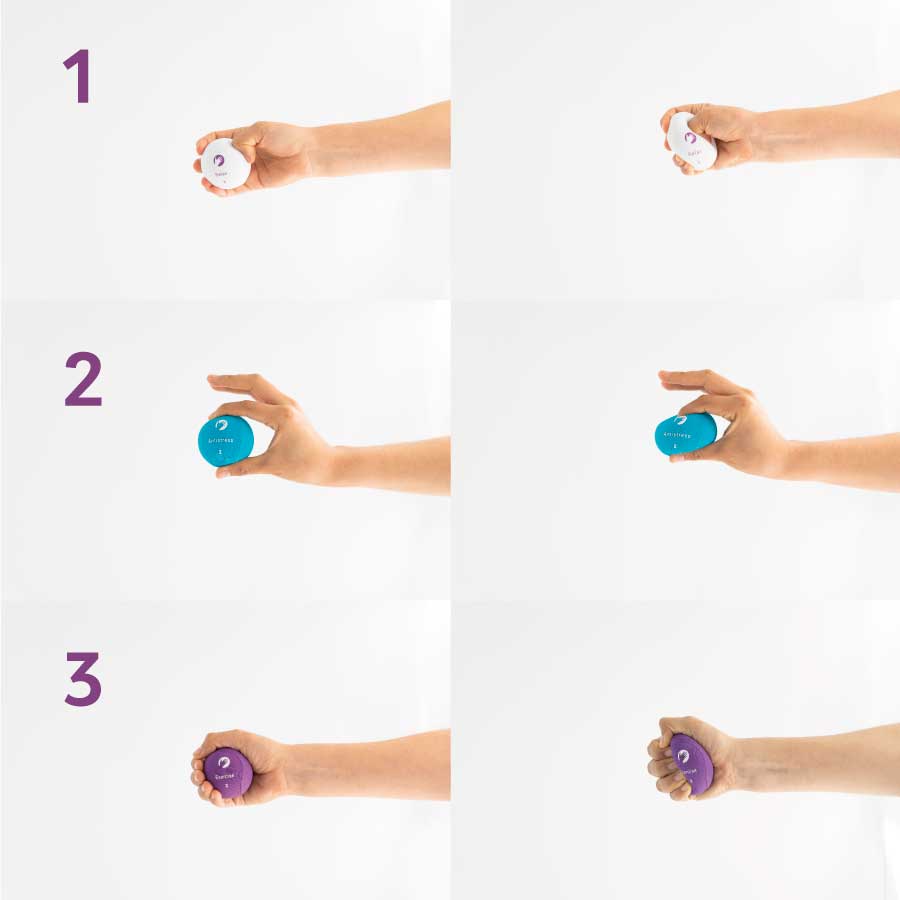 Free Shipping 24-48h

We offer free shipping throughout Spain and Portugal.

Customer Support

You can contact us through direct chat, email or by phone.

5 year warranty

Manufactured in Spain and with a 5-year warranty