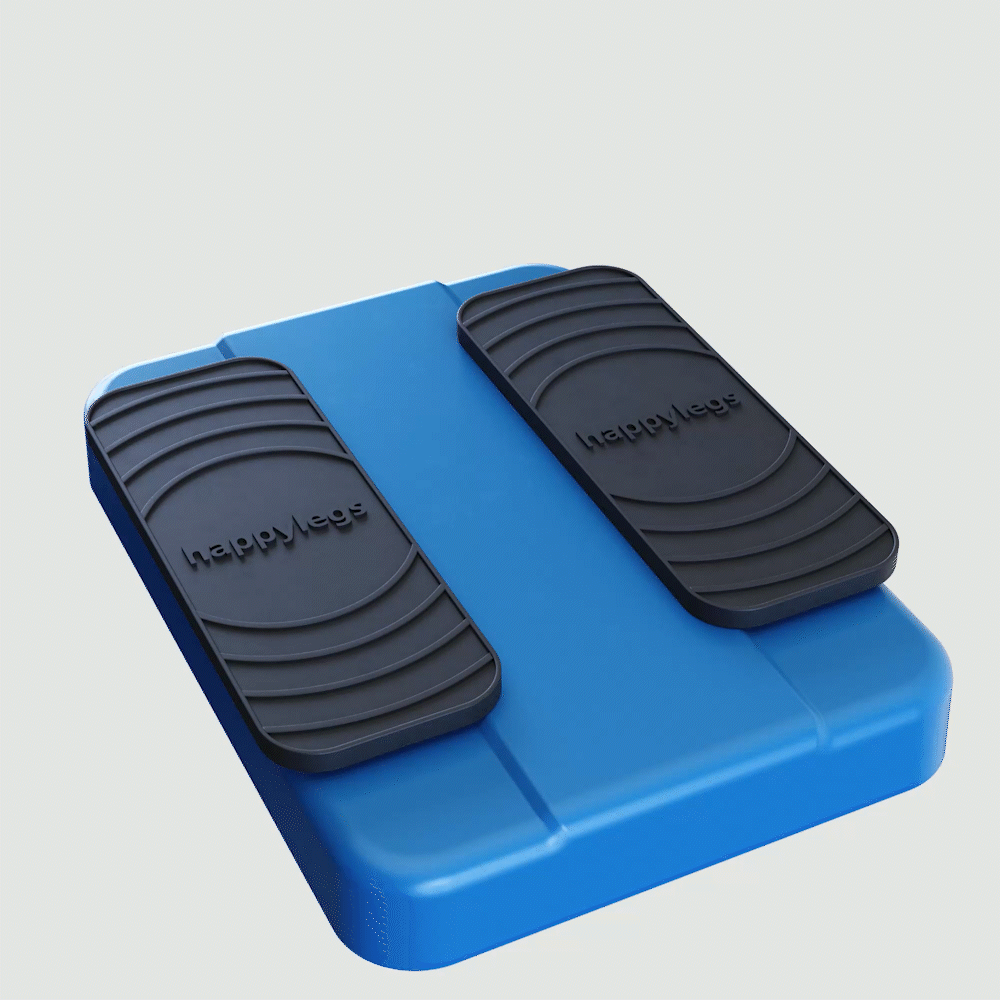 Who moves the legs, moves the heart!
The Happylegs Automatic Exerciser improves the health of all those people who spend many hours sitting or standing, barely moving in their day to day.
Discover how to take care of your health every minute!
Buy now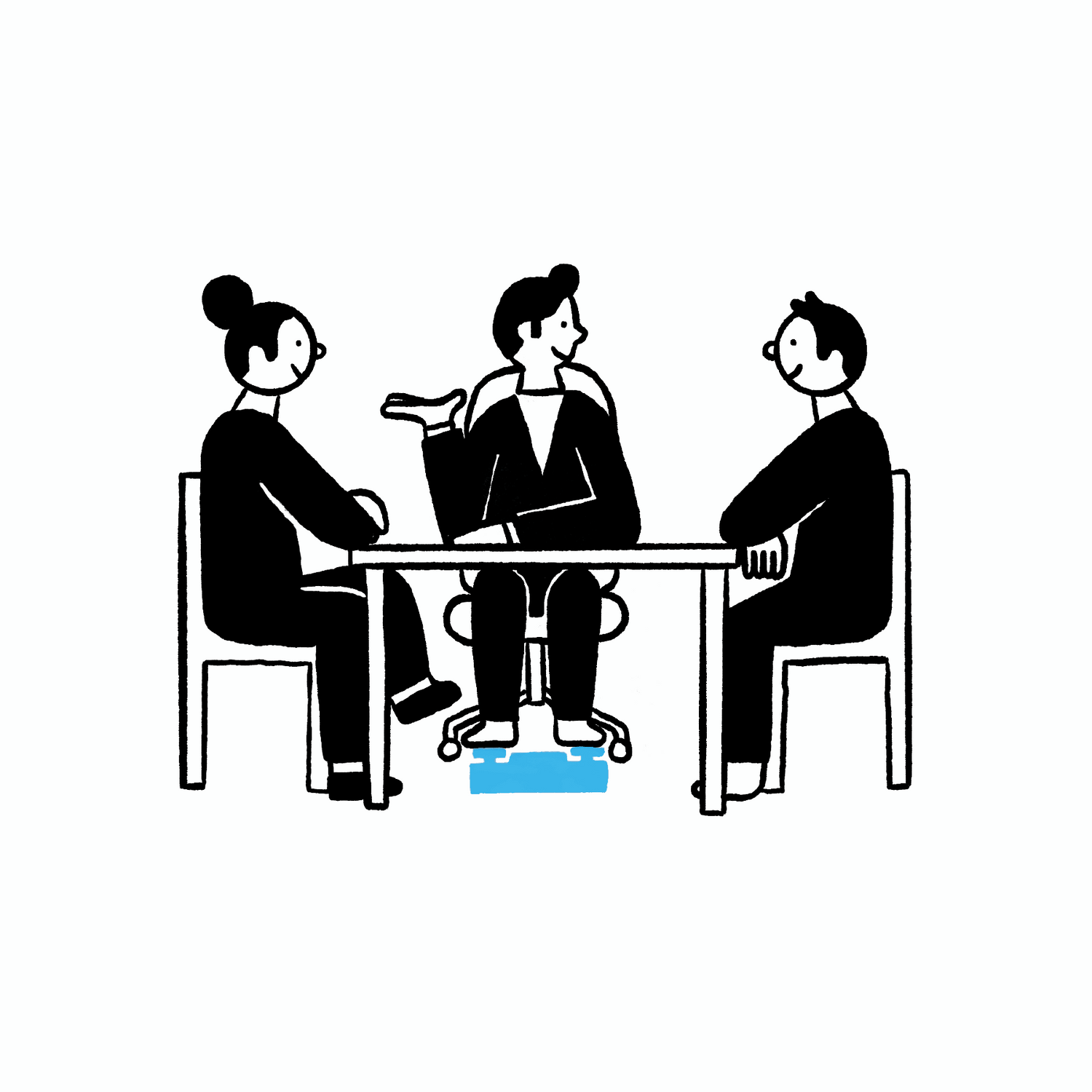 Easy to use at any time
while you study
while you work
while you rest
Recommended for all ages
More and more professionals, students and senior citizens decide to take care of their health.
Are you joining the Happylegs movement?
Fight sedentary lifestyle, activate your circulation

A sedentary lifestyle is one of the most widespread cardiac risk factors. Moving your legs while sitting strengthens them, activates your circulation and prevents health problems such as inflammation.

Improve your ergonomics, maintain a good position

The Happylegs structure is designed for its users to acquire a good posture while sitting. In addition, its use helps the disappearance of lumbar and back pain, derived from a static position.

Increase your mobility, without contraindications

The passive and effortless movement of Happylegs helps people with reduced mobility or chronic illnesses to take care of their health. Improvement of bruised or restless legs, chronic fatigue and provides greater autonomy for users with cognitive impairment.
REAL PEOPLE, REAL APPROACH
Miguel Ángel

I have been working in an office for many years, I spend many hours sitting down and when I get up I feel tired. Since I have been using happylegs I no longer have those tingling sensations in my legs or cramps. I recommend it to all workers.

Maria

I am studying the nursing exams, I spend many hours in front of the notes and I end up sitting in a bad posture. They gave me Happylegs and I'm really delighted. I feel straight, my back doesn't hurt and my legs feel much better.

Louise

My grandchildren saw Happylegs and bought it for me for my birthday. At my age I spend a lot of time sitting on the couch. Not moving is very dangerous because I don't activate my circulation. I honestly noticed the benefits of passive gymnastics from the first week.
Free shipping

We are proud to be able to offer free shipping to all of Spain including the Balearic Islands & Portugal

SSL Secure payment

Secure & guaranteed payment with

Bank card, Paypal, Bank transfer, Cash on delivery or installment

Return in 14 days

Apart from the 5-year guarantee, against all manufacturing defects, you have a withdrawal period of 14 calendar days.
certificates
Our certificates are recognition of why Happylegs is the best on the market.
Our machines are designed to last a lifetime and have been awarded as best invention.