Happylegs, a worldwide invention, to help people.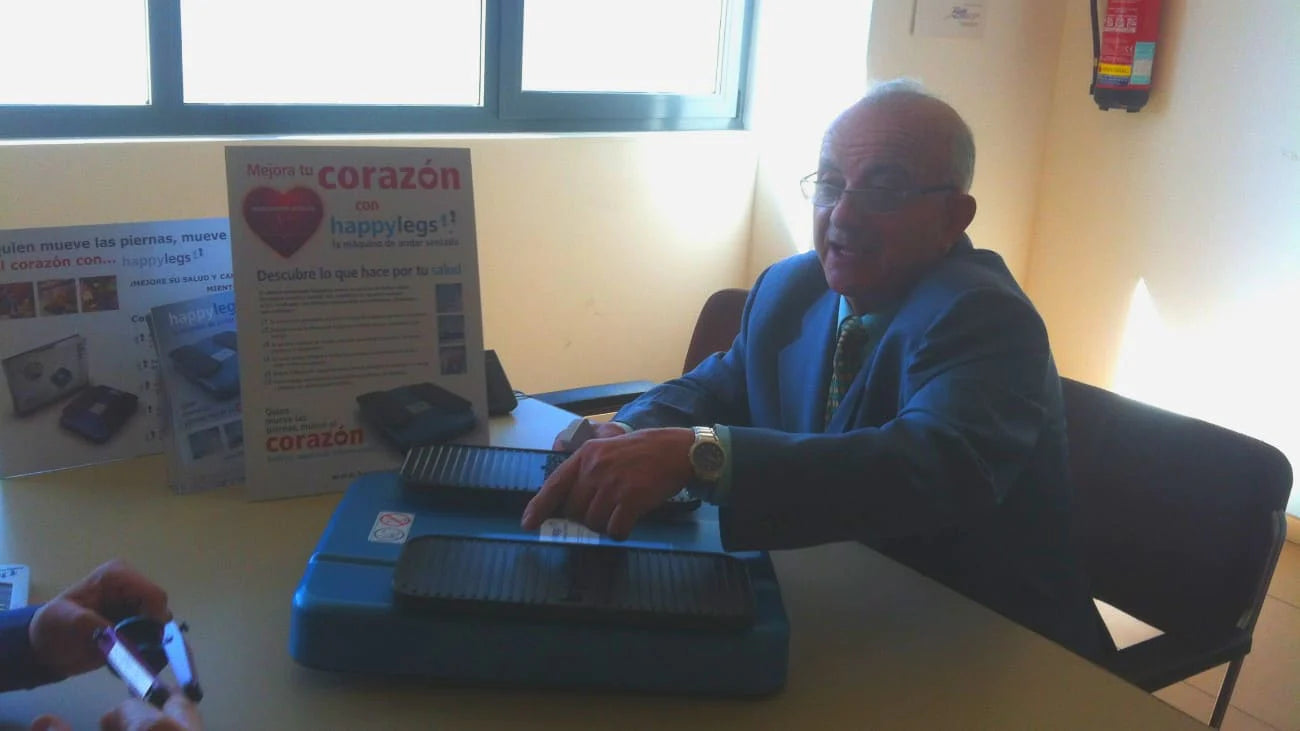 Due to his constant interest in improving people's quality of life. The inventor and engineer José Luis Gálvez Campos . Born in Aragon, he founded the Autoergon company in 2002.
His career has always been characterized by being a great entrepreneur. He has developed nearly 50 patented inventions for industrial machinery.
In 2002, he invented Happylegs: The seated walking machine , the only patented passive gymnastics system with 16 speeds, 5-year warranty, clinical medical studies, and proven efficacy by more than 80,000 users around the world.
Its smooth movement tones your legs effortlessly! Visibly reduces swelling of legs, ankles and feet.
With Happylegs we achieve the disappearance of lower back pain and heavy legs derived from postural fatigue.
The Happylegs passive gymnastics system was born from the imagination of José Luis Gálvez Campos as a way to help people's health. First, he explained what he had in mind on a board and from there he transferred it to the computer using AutoCAD. True to his idea, he went to different orthopedics and large stores and found his product in none of them. He had created something new, he had become an inventor.
Awarded as the best invention in the United States!