Regular price
$393.00
Sale price
$314.00
Unit price
per
Sale
Sold out
Buy today and get healthy hands balls for free!
Limited edition
To take care of your heart and that of your loved ones, Happylegs Red Limited Edition with a 30% faster engine. It works with the multifunction remote control with 16 adjustable speeds.
Improve your pace of life

Overweight, diabetes and hypertension.
Chronic fatigue syndrome and restless legs.
Prevents the appearance of varicose veins and thrombosis.
Improves the functioning of the heart.
Increased oxygenation of the blood in the body.
It can be used by people with pacemakers, pregnant women, deep vein thrombosis and knee replacements.
The original invention, the only device with clinical medical studies confirming its effectiveness against a sedentary lifestyle.
How to use

- Place the machine on the ground, on a flat and stable surface.

- Sit in a comfortable chair and place your feet on the platforms of the machine.

- Adjust the speed and time of use according to your preferences and needs.

- Turn on the machine and begin to move your legs back and forth smoothly and steadily.

- As you feel more comfortable, you can increase the speed and intensity of the movement.

Remember that it is important to use Happy Legs on a regular basis to get the best results.
Best invention in USA and UK

The fastest, finest, quietest and most durable system that exists, manufactured in Spain. Without restrictions, it can be used for hours.
Certified with the Issop seal, product without planned obsolescence.
Low consumption silent motor.
Height adjustable front legs.
Mains connection with transformer with 16 speeds (7∼15 V). Voltage 220V and power 75W. The total measurement of the cable is 240 cm.
Supports the use of seated people weighing up to 180 kg.
5 year warranty

We are committed to ensuring the quality of our products and providing exceptional service to our customers. Therefore, we offer a 5-year guarantee on all our products against any defect in materials.

At Happylegs, we always have you covered. If you're not 100% satisfied with your purchase, let us know and we'll make it right. We gladly accept FREE returns within 15 days of the order delivery date.
Shipping

Delivery time (from dispatch):

- Spain mainland: 24-48H

- Canary and Balearic Islands: 2-3 days

- Portugal: 24-48H

- Rest of Europe: 2-5 days

- United Kingdom: 3-5 days

- United States: 5-8 days

Delivery times are estimates and may vary due to external factors beyond the control of Happylegs.
Share
View full details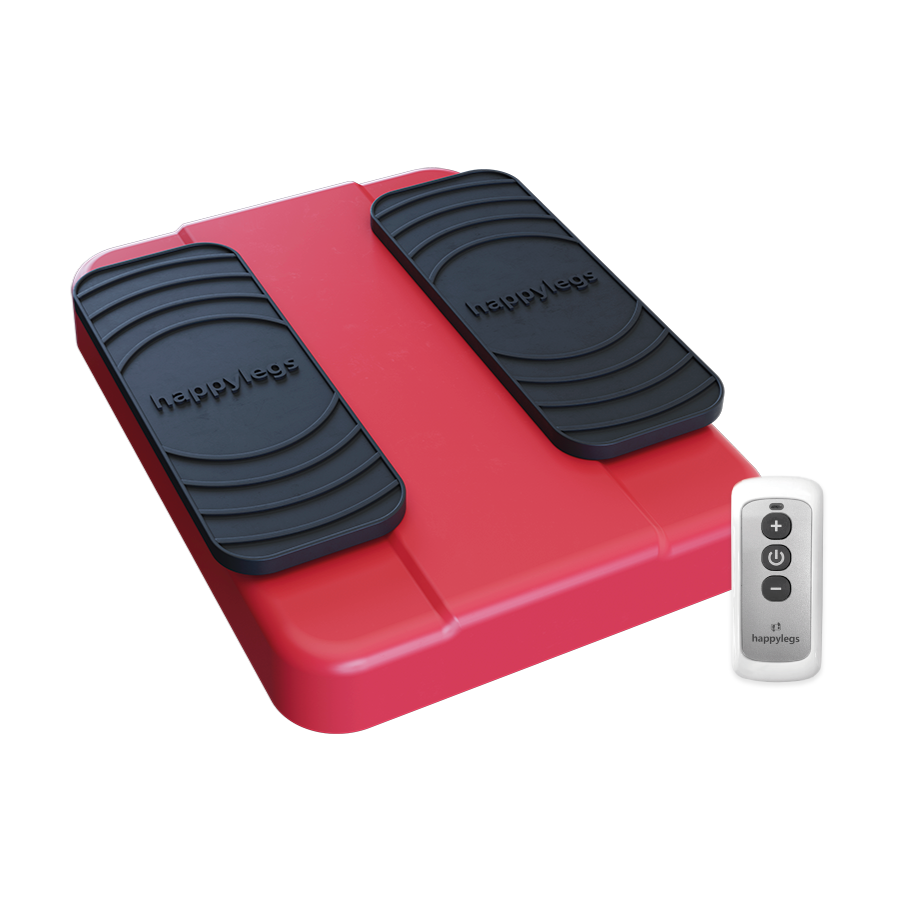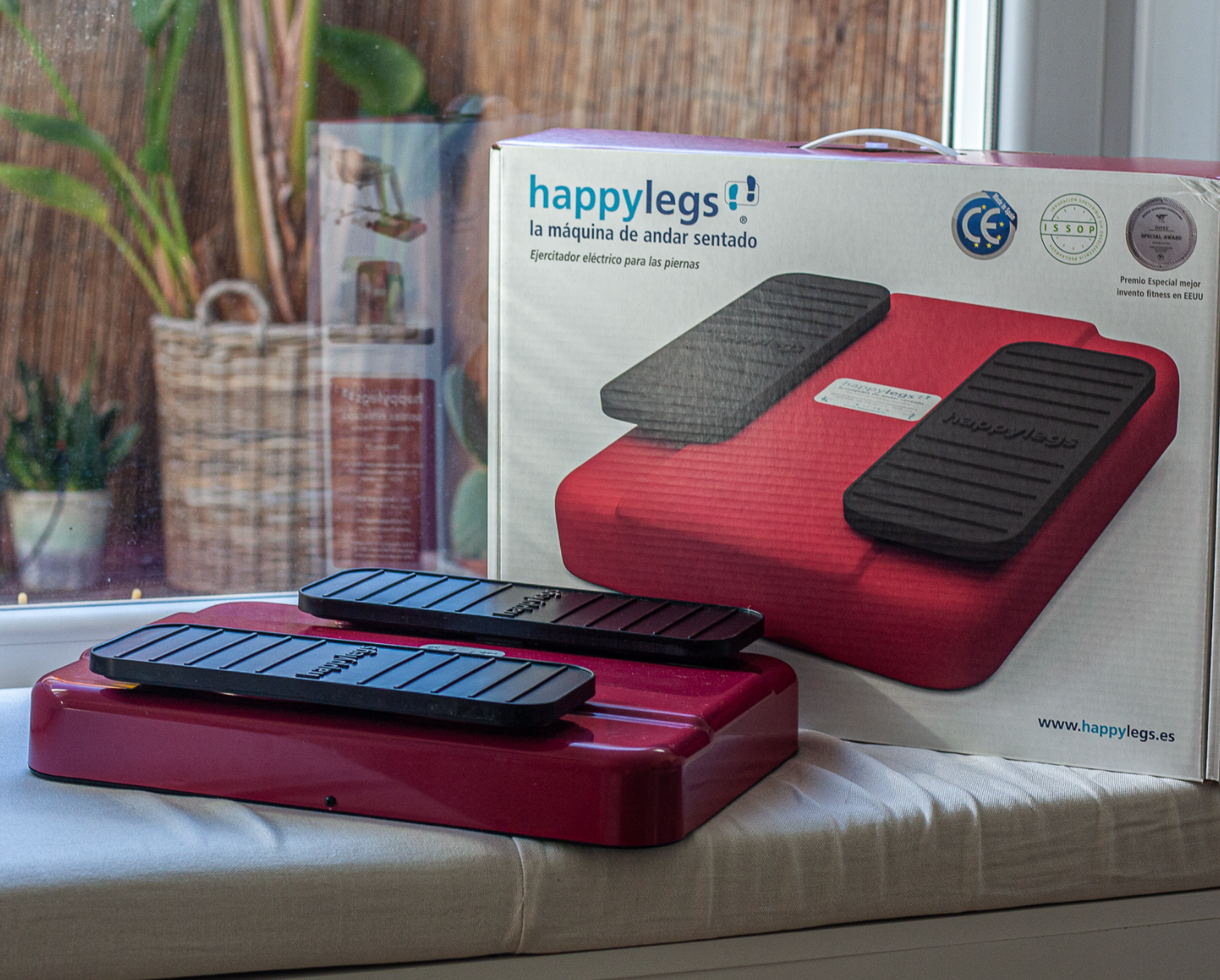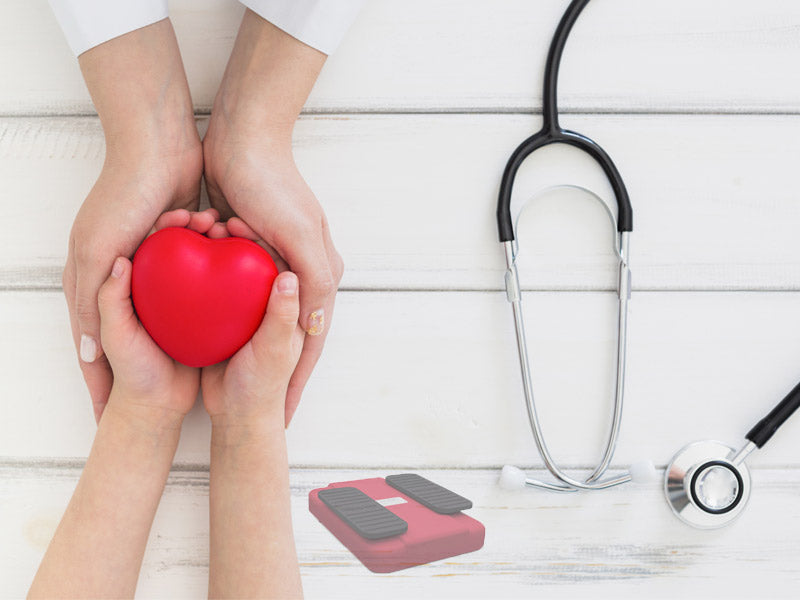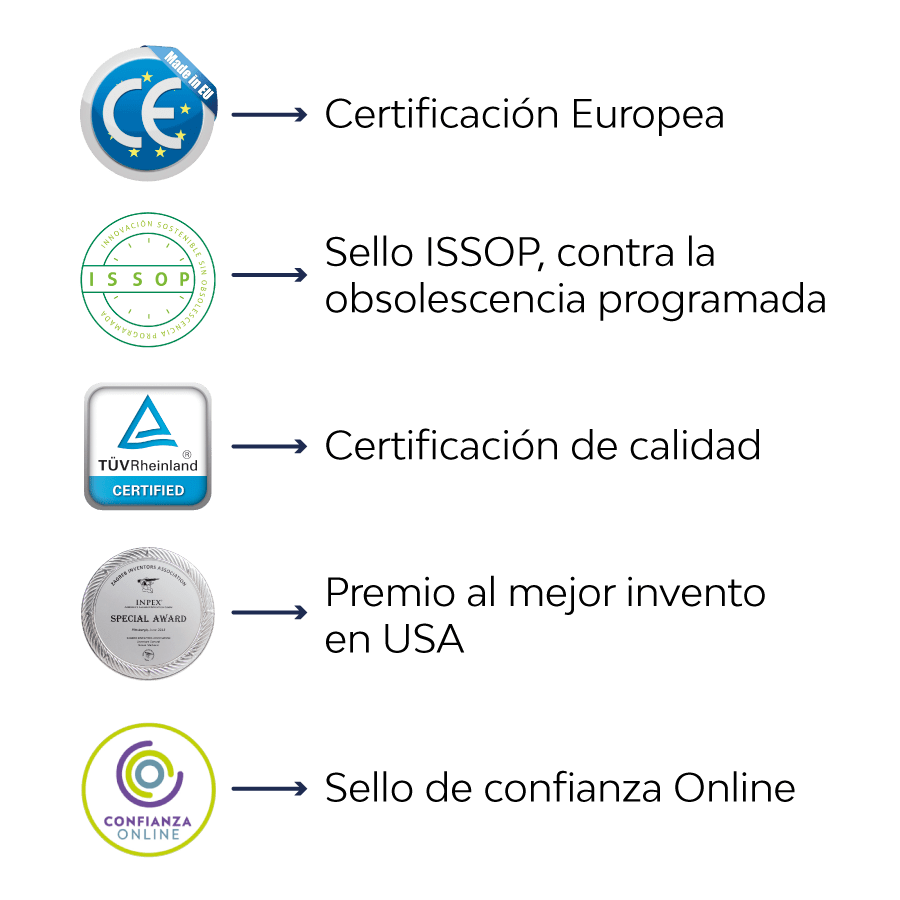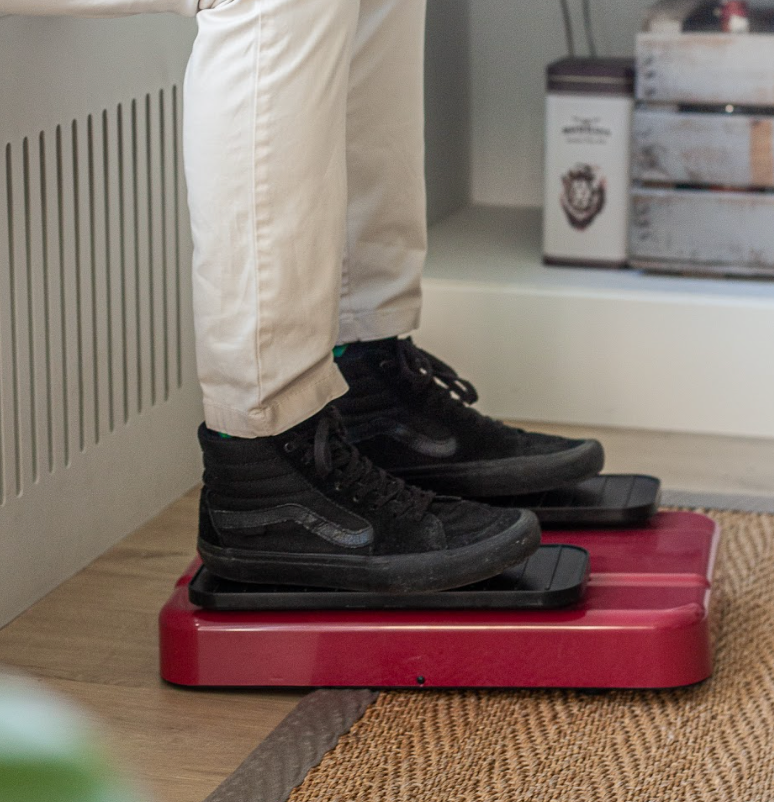 The most comfortable to use in the office and at home. In a few sessions you will get:
Disappearance of inflammation in the legs and ankles.
Decreased blood glucose levels.
Effortlessly strengthens the legs, eliminates postural and back pain.
Reactivates blood circulation without contraindications.
Clinically proven benefits in people of all ages
Free Shipping 24-48h

We offer free shipping throughout Spain and Portugal.

Customer Support

You can contact us through direct chat, email or by phone.

5 year warranty

Manufactured in Spain and with a 5-year warranty